In light of the increasing prevalence of depression, anxiety, and substance use disorders, the demand for behavioral therapists is rising at a rapid pace. According to the Substance Abuse and Mental Health Services Administration (SAMHSA), one in four Americans has a severe mental illness. It is estimated that by 2025, the U.S. will have a shortage of over 236,000 therapists, mental health counselors, psychiatrists, psychologists, social workers, and school counselors if current trends remain unchallenged. If this trend continues, it could cause a crisis in mental health care delivery, affecting both those who suffer from mental illnesses and their families.
In another study, the majority of counties in the United States do not have a psychiatrist; a higher proportion of non-metro counties also report a severe shortage of mental health providers (American Psychological Association, 2020).
The shortage of behavioral health care professionals has been projected as a significant problem in future years. The need for qualified clinicians who can help address these issues has never been greater. Fortunately, technological advances in mental health care are helping us meet these challenges on many fronts. One of the most promising approaches to address this issue is telebehavioral health therapy. Telebehavioral therapy is the process of delivering behavioral therapy remotely.
The new digital approach uses videoconferencing or chat software to allow patients access to needed services. These clients would otherwise require face-to-face visits with a professional to provide the necessary interventions. Telecommunications technologies offer a cost-effective alternative to meet the mental health needs of underserved populations. As behavioral health treatment becomes more technologically advanced, so does the demand for qualified practitioners.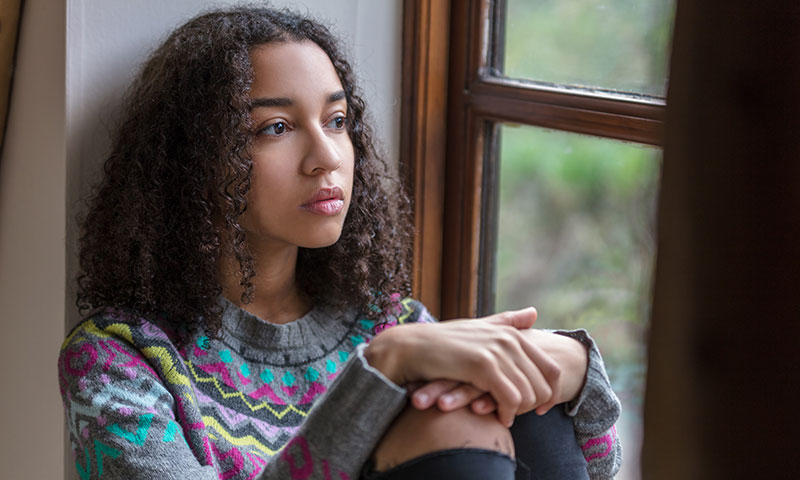 This article explores the potential of telehealth in alleviating the growing demand for qualified behavioral therapists.
The Importance of Expanding Mental Health Access For Patients
Expanding mental health care is a medical necessity. About 45% of people with a clinical-level mental problem in the United States do not seek professional help. Some of the top reasons people avoid seeking help is that they believed accessing such services would be too expensive, inconvenient, or stigmatizing. Other barriers include feeling overwhelmed by symptoms; lack of knowledge about available services; fear of what might happen during a session; and concerns about confidentiality.
With more than 50% of Americans being diagnosed with some form of mental illness in their lifetime (Centers for Disease Control & Prevention), there is no doubt that our nation is struggling to expand its capacity to deliver high-quality, comprehensive behavioral health services. Unfortunately, evidence suggests that the shortage of accessible, affordable treatment options may be hindering access. This means many low-income individuals are missing out on needed treatment, increasing their risk for suicide and other adverse outcomes. With about 60% of suicide deaths attributable to depression alone, it is time we recognize that expanding access to mental health care for everyone is a public health priority.
Here's why:
Accessibility:
Mental health problems impact far more than just the person experiencing distress. It impacts families, friends, colleagues – even entire communities. And yet a key barrier to seeking mental health assistance is often how easy or difficult it is to get help. Some states don't have any publicly funded mental health clinics, while others only offer support through crisis hotlines. Such situations create significant obstacles for those needing immediate intervention or long-term recovery from a psychiatric condition.
Healthcare providers should incorporate telehealth into their practice as an integral part of comprehensive care. Depending on their situation, the patient can choose between in-person care and telehealth visits. Telehealth can help address these accessibility issues to reach underserved patients and ensure equal access to necessary telehealth care in remote areas.
Affordability:
When it comes to treating mental health conditions, affordability is a major concern. In fact, according to Forbes, traditional therapy sessions can cost on average between $100 to $200 per hour. Incorporating all the costs associated with conventional mental health treatments, including medication, travel expenses, lost work hours, etc., quickly adds up to a substantial amount of money.
Telemental health offers a solution. By using technology to connect patients with clinicians remotely, health professionals can provide mental health care treatment without incurring additional overhead costs.
In addition to saving money, telehealth for behavioral health allows patients to receive treatment at times that best suit them, which helps reduce stress and improve compliance.
Readily Available:
With telehealth, therapists can easily access information about patient progress, track treatment goals, and monitor adherence to prescribed therapies. They can also use videoconferencing to speak directly with patients, helping build rapport and trust.
Communicating effectively via telehealth improves the therapeutic relationship between therapist and client. Patients who feel comfortable talking openly about their symptoms will likely be more open to discussing other important topics like family dynamics, social support, and coping strategies.
This level of convenience makes it easier for patients to stay engaged in treatment. Therapists can also use online discussion boards, chat rooms, and interactive games to engage patients in therapeutic activities.
Treatment Adherence
One of therapists' biggest challenges today is ensuring that patients adhere to their treatment plans. Many people struggle with sticking to a regimen of medications or completing recommended exercise regimens. With telehealth, however, patients can easily follow their therapeutic programs at their own pace and schedule without worrying about missing appointments.
A set of studies from the University of Amsterdam found that treatment adherence to online cognitive behavioral therapy (CBT) is 82%. The studies indicate that online CBT is as effective as face-to-face treatment.
By allowing patients to complete their treatment in their own time, they can better manage their schedules and avoid feeling rushed. This increases the likelihood that they will continue to adhere to their treatment plan. Furthermore, by keeping patients connected throughout the course of their treatment, telehealth reduces the risk of relapse. It also provides a convenient way to keep tabs on patients' progress over time.
Treatment Efficacy
Conventional therapies indeed have drawbacks, such as inefficacy and lack of follow-up; it is more prevalent among young adults and low socioeconomic status patients; however, Internet-based cognitive behavioral therapy has shown to increase efficacy and reduce dropout rates.
A recent meta-analysis indicated that telehealth-delivered CBT is more effective than traditional face-to-face CBT at reducing depression symptom severity. Another report found that internet-based CBT reported an overall decrease in depressive symptoms and high user satisfaction compared to the control group. Internet CBT was also associated with reducing disability days compared to the control condition.
Patients typically see significant improvement with minimal inconvenience, which results in societal cost savings with telehealth.
Reduce Burden on Healthcare System
The suicide rate of physicians is among the highest of any profession, with 300–400 doctors dying each year, and burnout harms the quality of care provided. Approximately half of all practicing physicians suffer from physician burnout, which leads to medical errors, lower quality, and higher costs. Further, it's a systemic problem rather than an individual one.
Telehealth services can help manage the burden on healthcare systems, allowing providers to administer care in a way that is both convenient and effective for them and their patients, as well as giving patients greater control over their health.
Josh Cutler, a licensed clinical social worker notes in an article that healthcare providers are often hesitant to get help. Despite being trained to provide care, doctors and nurses may not know when or how to seek it themselves. They don't know where to go, or they are embarrassed to ask for help. The use of a telehealth platform makes it even easier for care providers to find support and allows them to connect discretely at the time and place that is convenient for them. And offering telehealth for behavioral health can also be an effective way to augment in-person visits when needed.
What once seemed futuristic—receiving health care via videoconferencing—is becoming commonplace across many organizations, including hospitals and healthcare systems. If you have yet to incorporate telehealth into your therapy practice, here are some features of telehealth platforms that might be worth exploring:
The Features of Telehealth Perfect for Behavioral Health
Presently, 76% of U.S hospitals allow doctors and patients to communicate remotely via telehealth, compared to 35% a decade ago (Harvard Health). This trend is expected to increase exponentially because it fosters therapeutic engagement between patients and healthcare professionals in new ways.
Today, most behavioral therapists work independently or in clinics. Others work as part of a healthcare team, with physicians, or in schools, working with students, teachers, and parents. This diversified service delivery model makes it challenging to create a cohesive practice offering consistent treatment for clients. With the growth of technology and its accessibility, it seems like the perfect solution would be to integrate telemental health services into your practice.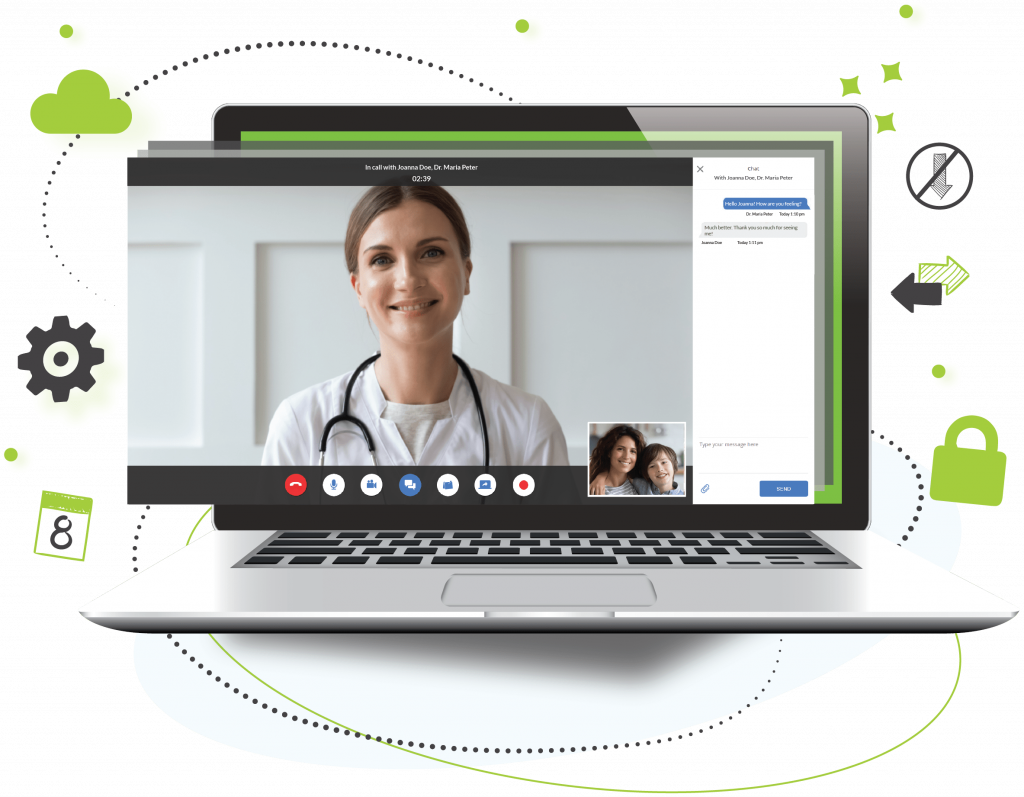 Here are just some reasons why it's a good idea.
HIPAA-Compliant Solution
Being HIPAA compliant is an absolute necessity for any telehealth practice. It requires people who engage in the electronic exchange of protected health information (PHI), such as healthcare providers and other entities that handle PHI, to abide by strict security measures outlined in the act.
A telehealth platform compliant with HIPAA protects patients' privacy through data security measures. As most communication occurs via digital devices, the platform must establish trust by safeguarding the patients' medical records.
Audio and Video-Enabled Conferencing
One of the strongest components of telehealth is audio/video-based conferencing capabilities. Using visual clues, therapists can diagnose the patient's emotional state while discussing their symptoms over video. This enables mental health professionals to offer personalized recommendations to patients.
Psychologists and psychiatrists can easily record videos so that patients can see how certain behaviors affect their moods, thoughts, and feelings. This technique reduces the stigma around receiving mental health help when used correctly.
Remote Scheduling and Appointments
Having remote access to scheduling software makes it easy for clinicians to schedule telehealth appointments and provide services at any time from anywhere. Patients no longer need to wait until office hours to get in touch with a therapist. The ability to check in on clients online has become increasingly popular among many insurance coverage programs.
Businesses and institutions often rely on remote scheduling due to the limited staffing hours available. Clients benefit from having more control over their schedules and having greater flexibility in seeing their therapist at convenient times.
Browser-Based Application
Telehealth made accessible through a web browser eliminates the need for patients to download software, meaning access is easier and faster. The platform automatically authenticates all participants with video-based conversations and provides secure storage of personal files.
Most practitioners also prefer not to install software as it may lead to unnecessary processing due to system requirements. Browser-based applications eliminate installation issues and allow users to access all files through browsers on a smartphone or desktop.
Clinical Documentation
Using telehealth software, therapists can store notes, manage records, and document patient-doctor interactions. A clinic management software is essential for a health app provider since it serves as evidence for public health monitoring. With a telehealth application, clinical documentation becomes much simpler and easier to integrate with the EHR database, enabling patients to receive better treatment.
Furthermore, patients can have full access to their case file and treatment history, which helps them gain insight into past treatments, understand potential side effects, receive up-to-date care, and make informed decisions about future therapy sessions. In addition, therapists benefit from easy tracking of sessions, clinical notes, and evaluations.
End-to-End Chat
Patients who are nervous or anxious often feel uncomfortable speaking to a stranger. These patients find it difficult to describe their problems without feeling self-conscious. The opportunity to talk to a trained professional removes these barriers and increases a patient's comfort level.
Additionally, offering live chats allows clinicians to provide instant feedback on the progress made in each session. These comments build rapport between both parties and create trust, which has been proven to be one of the most effective ways to improve therapeutic outcomes.
Remote Patient Monitoring
Patient behavior data collected through online forms helps clinicians monitor patient progress. Collecting digital footprints of patients through mobile devices enables real-time, long-term evaluation of their physical and emotional well-being. This data collection creates a valuable source of information for psychologists and therapists, allowing them to track symptoms, mood, and other pertinent details to provide patients with customized care.
From wearable device data, telepsychology professionals acquire detailed behavioral insights from patients. Data collected using smartwatches, activity monitors, and heart rate sensors assist clinicians in understanding a patient's daily routine, sleep patterns, medication intake, and any sudden changes in anxiety or stress levels.
With such high-quality data, clinicians can assess patients' ability to cope with everyday life challenges, evaluate therapeutic interventions, and identify areas for improvement.
Telehealth can play an important role in helping patients reach this goal by providing continuous monitoring at a low cost. Clinicians can use telemedicine technology to observe the changes in a patient's vital signs and symptoms while also providing counseling support to help them cope with situations they cannot handle alone.
In summary, using a well-designed telehealth platform, behavioral therapists can meet the needs and expectations of their clients while ensuring quality treatment. They can also save money and time, reduce office space demands, expand client choice, and enhance clinician efficiency.
SecureVideo's Robust Telehealth Platform
SecureVideo is designed to make telehealth easier for therapists and healthcare systems by facilitating a secure video chat application, with opportunities for custom integrations. Our product suite enables users to manage all aspects of their telehealth activities, including scheduling, communication, and data management.
SecureVideo is a cloud-based, HIPAA-complaint telehealth platform that's secure, reliable, and flexible. Designed to deliver the best possible telehealth experience, our HIPAA-compliant, low-cost, easy-to-use solution is backed by friendly and patient customer support agents who take the time to ensure your success.
Comprehensive Telehealth Solution for Behavioral Therapists
At SecureVideo, we believe that telehealth should benefit both your practice and your patients. As part of our commitment to the industry, we constantly innovate so you can grow your business. We have spent countless hours designing SecureVideo to offer the features you need to provide state-of-the-art patient care.
No matter what type of environment you work in—hospitals, physician offices, rehabilitation centers, clinics, schools, and more—our team will be there for you to answer any questions you might have.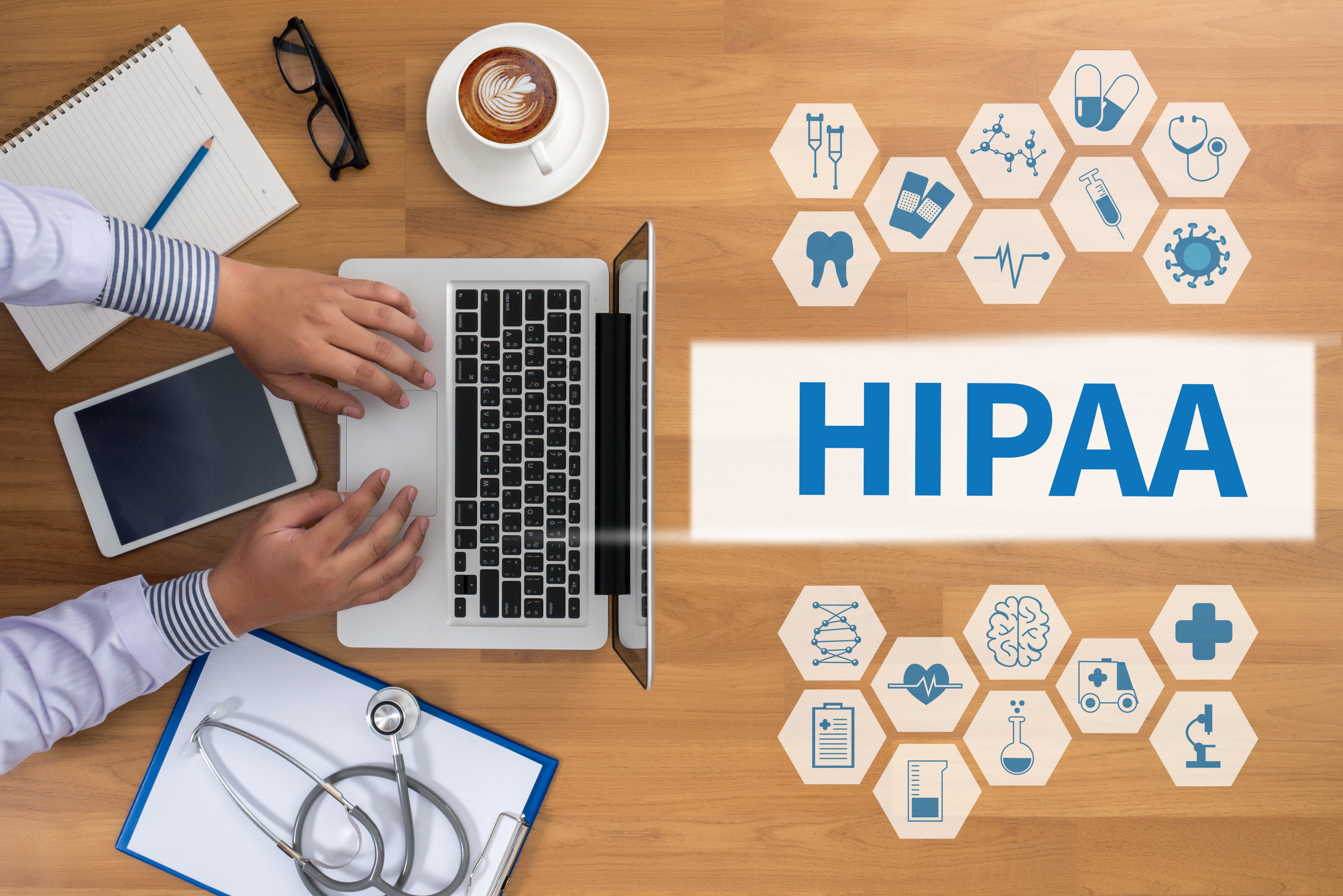 Here are some of the main features of the SecureVideo telehealth platform:
Customer Care: 24/7/365 White-Glove Support
HIPAA & Security: Business Associate Agreement, Encryption, PHI Security, and Role-Based Security
Scheduling & Notifications: Custom Dashboard, Scheduling on Behalf of Others, Group Sessions, Calendar Integration, Recurrence, RSVPs, and Customizable Notifications & Reminders
Advanced Session Tools: Custom E-Documents, Virtual Waiting Room, Credit Card Payments, Masked Calling, Session Notes, Clinical Chat Modality, Secure File Transfer, Advanced Zoom Features, and Cloud or Local Recording
Hybrid Video Engines: Zoom, One-Click, or Hybrid
Account Customization: Branding, Clinician Listings, Detailed Reporting
Advanced Scheduling: Patient-Facing Scheduler, Walk-In Clinic
System Integration: EMR/EHR/Patient System Integration
Reliability: Video Engine Fallback, Disaster Recovery, Vendor Stability, DDoS Protection
Medical Cart: Medical Cart Software, Remote Session Control, Device License, Kiosk, and Luggable
To understand each feature in detail, explore our product tour page or call us at 888-540-2829.
With over 10 years of experience in telehealth, SecureVideo was founded with the mission to empower behavioral therapists in providing high-quality treatments remotely via telehealth.
With a team of experts, our technologists understand how to effectively meet the needs of therapists and help clinicians save resources and improve operational efficiencies within their practices.
We believe our telehealth services will contribute to the growth of the health industry worldwide.
Want to See Our Robust Features Live? Start Your Free Trial Today!
Here's your chance to experience the SecureVideo product with a 14-day free trial. You will receive no-obligation demo access to our secure video application, after which you may cancel anytime.
We also offer custom implementation services if you're interested in learning about our enterprise pricing and multi-user access. For more information, contact us online today or by phone at 888-540-2829.